Three-year plan for calls for proposals within the national programme on applied welfare research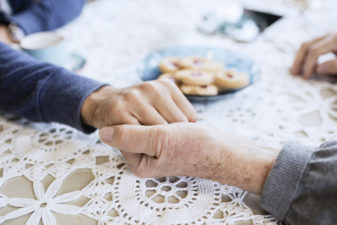 The national programme on Applied welfare research spans a ten-year perspective, giving Forte a unique opportunity for long-term, strategic planning of calls for proposals and types of funding within the programme. Forte has now drawn up a plan for calls for proposals and types of funding for 2020–2022.
This plan is in draft form and may be modified, e.g. in the event of changes to the programme's budget.
Calls for proposals and forms of funding
Between 2020 and 2022, there will be three annual calls for proposals within the programme. Call for proposals 2020 opens in December 2019. The calls for 2021 and 2022 are expected to open at the end of the preceding years. The focus of the calls for proposals will be determined at a later date and announced before the respective call opens.
2020 (The call will open at the end of 2019)
Project grants
Practice-oriented research fellowships
Planning grants
Network grants
Systematic reviews
2021 (The call will open at the end of 2020)
Programme grants
Project grants
International postdoc grants
Visiting researcher grants
2022 (The call will open at the end of 2021)
Project grants
General criteria for applying for grants within the programme are that the research is relevant and applicable to social services and to users and that the research is conducted in close collaboration with practice and relevant actors in the field.
Types of grant in brief
Project grants (3–4 years) are grants for individual research projects. Research projects must be based on the questions and needs of the profession and users/clients. The research projects must therefore be conducted in collaboration with social services, e.g. through regional support and collaboration structures, local R&D units, managers and staff.
Programme grants seek to build and strengthen research environments in the programme's prioritised areas. The investment will enable research teams to address new issues and work on them for a prolonged period of time.
Visiting researcher grants seek to facilitate contacts, experience and knowledge exchange between Swedish and foreign research environments, and to promote career development for junior researchers. The visiting researcher grant is offered in two forms, for outgoing and incoming researchers.
International postdoc grants (2 years) provide junior researchers with the opportunity to continue their research career after obtaining their PhD. The grant is awarded for postdoc projects in which the researcher either travels from a Swedish institution to another country or from another country to a Swedish institution.
Practice-oriented research fellow grants are part-time (3 years) and give researchers with a PhD working on social services issues outside academia an opportunity to conduct research and translate research experience into practice. Applicants must hold a PhD and work on social services issues in social services, health and medical care, R&D units, or other agencies and organisations.
Network grants (3 years) seek to facilitate collaboration between researchers from different disciplines and different parts of Sweden and the Nordic countries in the prioritised areas.

It may also include collaboration with practice, users/clients, user/client organizations and other actors.

The networks can include researchers in other countries, but the coordinator must be linked to a funding administrator in Sweden.
Planning grants (1 year) are granted to prepare for a major research project, establish collaboration with different research disciplines, practitioners and users, etc. and provide an opportunity to conduct a pilot study.
Systematic reviews (1 year) seek to survey the status of research in the field and the need for research to answer well-delimited questions.
Your organisation needs to have a Prisma account
To apply for Forte's grants, a Swedish university, higher education institution or other research organisation needs to administer the funding. An organisation account in Prisma is needed in order to do this. The organisations that will be administering the funds need to apply for an organisation account via Prisma in good time.