Upcoming call: Applied welfare research 2020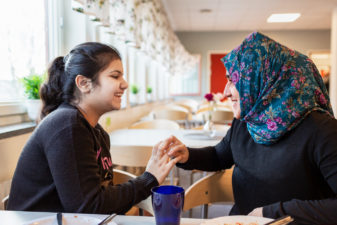 In December 2019, Forte will open a call for proposals under the national programme on applied welfare research. The call will include five different grant types and will be focused on eight prioritised research areas.
Forte's national programme on applied welfare research aims to strengthen long-term knowledge expansion and development within the field of applied social services, and to strengthen collaboration between research and practice. In mid-December 2019, Forte will open the third annual call for proposals under the programme. The call will be open for applications until the end of February 2020.
Focus of the research
This call welcomes proposals for client and practice-oriented research within the social services sector. The focus of the call is based on eight prioritised areas, presented in the strategic agenda of the programme:
The effects of interventions
Methods for needs assessment for individuals
Early/preventive measures of the social services
Implementation and change management
Coherent service provision initiatives
User participation
Digitalisation and welfare technology
Non-profit and entrepreneurial providers of social services
Within this call for proposal, priority is especially given to the areas 1 to 3, as fewer applications has been received and granted within these areas in previous calls. The call welcomes applications from various research areas and one particular aim is to strengthen interdisciplinary collaboration as well as collaboration between research and practice. We therefore encourage researchers interested in applying for grants within the call to establish relevant collaborations in due time.
Read more about the prioritised areas in the programme's strategic agenda »
Grant types
The call will include five different types of grants.
Project grants (2-4 years)
Project grants are grants for individual research projects. The research projects should be based on the questions and needs of the profession and those of the users/clients. Consequently, research projects are to be carried out in collaborations with social services, e.g. through regional support and collaboration structures (RSS), local research and development units, managers and personell.
Network grants (2-3 years)
A network grant is aimed at increasing coordination within the prioritised research areas, between researchers from different disciplines and different parts of Sweden and the Nordic region. The networks can include researchers in other countries, but the coordinator must be affiliated with an administering organisation in Sweden. Network grants are awarded for a maximum of three years.
Grants for practice-oriented research fellows (3 years)
Grants for practice oriented part-time research positions will give researchers working with social services issues outside of the academy the opportunity to carry out research and translate their research experience into practice. The grant can be applied for by researchers working within the social services, medical services, research and development units within the social services, other public agencies and organisations.
Planning grants (1 year)
Planning grants are given to prepare for major research projects, establish collaborations with among others various research disciplines, practice and users including the possibility to launch a pilot study.
Systematic reviews (1 year)
Grants for systematic reviews are given to identify current knowledge and research needs within a well-defined topic.
The administering organisation must have an account
To be able to apply for a grant, a Swedish university or another research funding body must administrate the funding and have an organisational account in Prisma. The administering organisation should apply for this in due time via Prisma.
Forte's criteria for administering organisations
More information about the call for proposals, as well as instructions for applying, will be published on Forte's website when the call opens.