Forte launches new international postdoc programme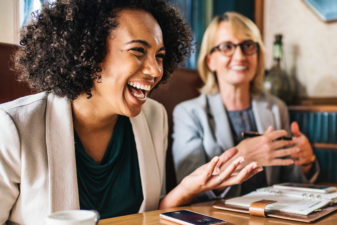 In 2019, Forte will launch a new international postdoc programme that will contribute to increased internationalisation and researcher mobility. The programme is a further development of the former COFAS programme that recently ended.
"International collaboration and mobility between different research environments is an important way for Swedish researchers to exchange experiences and broaden their perspectives. Forte wants to offer this possibility to researchers in their early careers", says Forte's Head of International Collaboration, Tove Hammarberg.
The new international postdoc programme offers two-year grants for postdoc projects, to researchers either traveling from a Swedish institution to another country, or from another country to a Swedish institution. Like its predecessor COFAS, the programme will include researchers from all over the world.
The possibility of a one-year repatriation grant for outgoing researchers remains, but it will now be a separate grant with a free choice of host institution, regardless of the administrating organisation of the postdoc grant. Since Forte will organise voluntary workshops on different themes, the programme will provide better opportunities to the individual development of skills.
"We have tried to develop and further improve the well-appreciated COFAS programme based on feedback from researchers and our own experiences. For example, the family allowance for accompanying family members remains, and there will be a slightly increased flexibility regarding the distribution of time between the host country and home country", says Tove Hammarberg.
The programme is planned to open for applications in autumn 2019, with project start in September 2020. Research within the programme should be included in Forte's overall responsibilities areas of health, working life and welfare.
Further information about the programme will be published on Forte.se in spring 2019.