Lund and Malmö university to lead PhD studies for social workers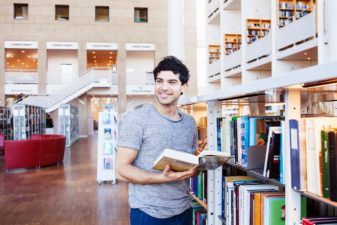 Lund and Malmö University will receive funding from Forte to organise a national programme of PhD studies for social services professionals, aiming to bring research closer to practice.
The funding of PhD studies is part of Forte's national research programme on applied welfare. The aim of the initiative is to contribute to the long-term expansion of knowledge in the social services.
Forte has through a call for proposals in spring 2018 now appointed funding and responsibility to lead the PhD studies to Lund University and Malmö University. The awarded universities will in turn lead the PhD studies in partnership with the University of Gothenburg and Linnaeus University.
"The application from Lund and Malmö University very well meets the requirements specified in the call for proposals – both regarding orientation and organisation. The coordinators have the competence and experience to organise the PhD studies, and we have great expectations that the PhD studies will be a key part of our programme for applied research on social services", says Teresia Weinberg, Senior Research Officer at Forte.
Students will gain a licentiate degree within four years. Courses are conducted part-time, to enable students to combine work and studies during the study period. This will strengthen the link between social services and higher education – and improve conditions for practice-oriented research.
All research within the PhD studies is to be conducted close to social services practice and should respond to the research needs of users and professionals. Admissions of the first ten students will take place in summer 2019, with the research theme "child social welfare". This will be the first of three annual intakes with separate research themes.
"We look forward to following the progress of the PhD studies and its future students. This initiative is fundamental to our research programme on applied welfare, as it will contribute to establishing this type of research in Sweden, says Stella Jacobson, Programme Coordinator of the national research programme on applied welfare.
Read more about the national research programme for applied welfare.