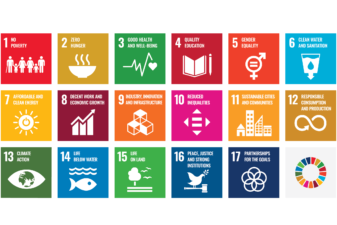 Through the collaborative initiative Intsam, Fortes aims to promote new international collaboration by funding network grants for formulating project ideas that help to accelerate the implementation of research and innovation and achieve the SDGs.
The goals set by the UN 2030 Agenda are now only ten years away and time is limited. Much research already exists world-wide and need to be implemented. Complementing and strengthening Swedish research and innovation requires collaboration among researchers around the world.
This call for proposals is a collaboration between the Swedish Energy Agency, Forte, Formas, Sida and the Swedish Research Council, and takes place within the framework of "Intsam". Intsam is a collaborative initiative between Swedish government funding agencies with the mission to strengthen and coordinate research and innovation funding efforts with countries outside Europe. Intsam funding is vital for implementing common priority areas, such as the SDGs.
This call aims to promote the following:
New international collaboration for formulating project ideas that help to achieve the SDGs.
International collaboration that can accelerate the implementation of research and innovation, and contribute to achieving the SDGs by 2030.
The grant must be used to establish a network around a specified project idea, with a joint research or innovation project as a goal for seeking future funding. The project idea at the heart of the network can be anything from an early-stage idea to a well-developed research question.
The focus of the call is network projects within the areas of responsibility of all participating funders. The projects should run for one year, and you can apply for a maximum of SEK 200,000 per project.
Application

More information about the call, as well as instructions for application, can be found at Formas.se.

See the call web page at Formas.se

Apply electronically via Prisma. You will find the call for proposals under the tab Applications and grants.