Prevention Research and Public Health Research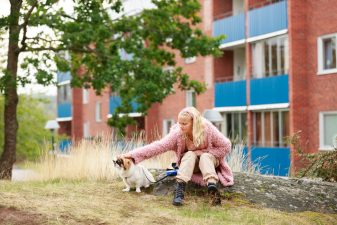 The Swedish public health policy aims to achieve more equal living conditions, and thus opportunities, for equal health. There are several factors that affect our state of health, such as where and how we live, the environment we live in, childhood and adolescence, our education, and our work. People's conditions, opportunities, and scope for action in these areas can both increase and reduce the risk of illness.
In 2020, Forte was commissioned by the Swedish government to initiate a long-term investment in research on prevention and public health. The initiative is linked to the overall direction of public health policy adopted by the Swedish parliament. The political goal is to create societal conditions for good and equal health in the entire population, and to close the health gaps within a generation.
Forte's role
Forte's vision with the initiative in research on prevention and public health is to contribute, over a ten-year period, to increasing knowledge about how equal health can be promoted and how effective efforts to improve public health can be designed.
The research that Forte funds within its areas of responsibility; health, working life and welfare, contributes with knowledge that is relevant to all target areas of public health policy. The investment should therefore be seen as a complement to Forte's other funding initiatives.
Work is currently underway to produce a strategic document and link a reference group to the initiative.
Funding opportunities
Forte has so far carried out two calls within the framework of the special initiative in prevention and public health, focusing on vulnerable groups and preventive measures.
Firstly, Use, Risk use and Abuse within ANDTS – The Importance of Prevention for Public Health, and secondly, LGBTQ+ People's Life Situation and Health.
Both calls closed in 2021.
Read more about approved applications within the call "LGBTQ+ people's Life Situation and Health".
Read more about approved applications within the call "Use, risk use and abuse within ANDTS".
Future calls within the initiative will open further ahead.