Upcoming call: Social and Cultural Dynamics in the Digital Age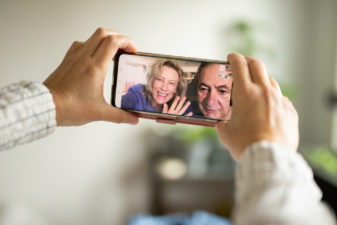 In March a call will open from CHANSE (Collaboration of Humanities and Social Sciences in Europe) for international research projects on the interplay between digitization and socio-cultural processes.
Focus for the call "Transformations: Social and Cultural Dynamics in the Digital Age" is the ongoing digitalisation of society. It can lead to economic progress and new opportunities, but also raise anxiety and feelings of insecurity. The transition is accelerated in many areas during the pandemic. What social and cultural changes can digitisation give rise to? On the other hand, how are digital innovations affected by society and culture? What comparisons can be made with previous historical transitions?
The call will be implemented by Forte and 26 other research funding organisations from 24 countries, coordinated by the National Science Centre, Poland (NCN). The total call budget amounts to EUR 36 million, including up to 10 million in co-funding from the European Commission. Forte will fund Swedish participants in the call.
A pre-announcement for the call is published on the CHANSE website.
Information about the call
Planned announcement: March 2021
Project team: Composed of at least four Principal Investigators, i.e. partners, eligible to receive funding from the CHANSE funders from four or more different countries participating in the call
Project duration: 24-36 months
Recommended cap on funding: 1 500 000 EUR per project
Participating countries: Austria, Belgium , Bulgaria, Croatia, Czechia, Denmark, Estonia, Finland, Germany, Hungary, Iceland, Latvia, Lithuania, Luxembourg, Norway, Poland, Romania, Slovakia, Slovenia, Spain, Sweden, Switzerland, United Kingdom
Call Partner Search Tool
In order to facilitate the process of forming research consortia, applicants can search for partner CHANSE Call Partner Search Tool.