Upcoming call for research on working life related challenges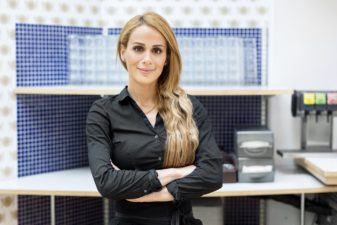 New knowledge is needed to meet the substantial challenges of modern working life. This December, Forte will open the second call in the 10-year National Programme for Working Life Research, on working life related challenges.
The call is expected to open in mid-December 2018 and close in mid-February 2019. Forte will announce a total of SEK 200 million in programme grants, project grants, and network grants.
The call will contribute to increasing knowledge of working life related challenges. Forte has prioritised challenges where the need for knowledge is substantial and the extent of ongoing research is insufficient. Applications should be focused on one or more of the following challenges:
Adapting working life to demographic changes and creating conditions for sustainable labour force participation
Increasing the inclusion of under-represented groups in the labour market, with a focus on the workplace and the role of employers
Improving the prerequisites and conditions for organising and undertaking work considering different forms of employment
Reducing the occurrence of intimidation, violence and harassment in the workplace
Download a general description of the prioritised challenges (PDF)
Types of grants
Programme grants to develop research environments. Programme grants are awarded for three years, with the possibility of a three-year extension. You can apply for up to SEK 3 million per year.
Project grants to diversify and disseminate the research possibilities to various universities and researchers. You can apply for a maximum of SEK 1.5 million for up to three years.
Network grants with international connectivity, to promote increased collaboration and internationalisation. You can apply for a maximum of SEK 300 000 for up to two years.
Read more about Forte's types of grants »
Specific requirements for the research
The following requirements are important to meet the purpose of the call and to develop the research field. The requirements should therefore be considered in applications, when applicable for the research.
International collaboration. Collaboration that extends outside the Nordic countries is particularly encouraged.
The transfer of expertise between less established and more established researchers. To facilitate the transfer of expertise, the inclusion of a blend of researchers in the project groups will be encouraged.
Interdisciplinary approaches.
Collaboration with users of research results.
Dissemination and utilisation of research.
More information about the call for proposals, as well as instructions for applying, will be published on Forte.se when the call opens in December 2018.
Read more about the National Programme for Working Life Research »