Upcoming call: International Grants 2019 – Visiting Researcher In/Out and Conference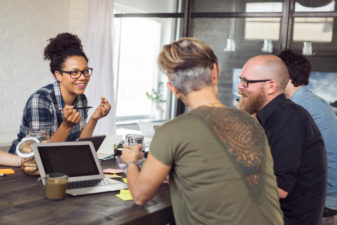 14 February the call International Grants 2019 will open. This call for applications includes three different types of grants: Visiting Researcher Grants for incoming and outgoing researchers and Conference Grants. The call will close 11 April.
The aim of these grants is to encourage international contact networks and an exchange of experience between Swedish and overseas researchers.
They should also promote the exchange of knowledge from the international research community to Swedish research environments, as well as contribute to the dissemination of Swedish research abroad.
Visiting Researcher Grants for incoming and outgoing researchers
This grant is awarded to both incoming and outgoing researchers.
Incoming researchers applies to foreign researchers visiting a Swedish research institution, while outgoing researchers applies to Swedish researchers visiting a foreign research institution.
Grants are awarded for shorter visits for research collaboration, exchange of experience and consultations.
Conference Grants
This grant is able to cover costs for invited speakers (travel, accommodation and board), funding participants from low-income countries and workshops for planning the conference.
More information
More information about the call, conditions and instructions for applying will be available under Open calls from 14 February.