Upcoming call for proposals will contribute knowledge of the future of working life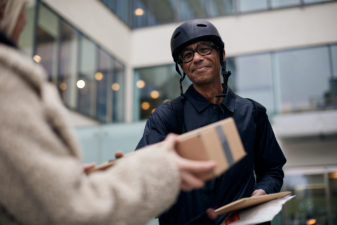 Forte is moving to further strengthen working life research. On 4 March, the call "The Challenges of Working Life 2021" will open for applications.
The Swedish labour market is facing major challenges in the coming years. The pandemic has made these particularly clear. Within the framework of the national research programme on working life, Forte is now announcing a call for research to strengthen research in this area.
"The pandemic has fundamentally changed working life. For example, it has accelerated the transition to a more digitalised working life. For many, the pandemic has meant a great deal of working from home, which is a completely new way of working. It is therefore important to have more knowledge so that we can follow the development," says Anna-Karin Florén, Programme Director, Forte.
On March 4, Forte will open the call "The challenges of working life 2021", which aims to strengthen working life research in a number of areas where the scope of research is currently insufficient. In this call for applications, Forte is investing in programme grants to develop and strengthen the research field.
In this call for applications, Forte is requesting that applicants focus on one of the following sub-challenges:
Ensuring a well-functioning labour market in times of structural change
Increasing the inclusion of under-represented groups in working life
Reducing the incidence of threats, violence and harassment in the workplace
Creating the conditions that make it possible to work throughout one's professional life
A total of SEK 200 million has been allocated for the years 2021-2027. The budget is subject to the Swedish Parliament's decision to allocate funds to Forte in accordance with the proposal in the research bill.
More information about the call and how to apply will be available when the call opens for applications.