Six research groups to develop digital solutions for the public sector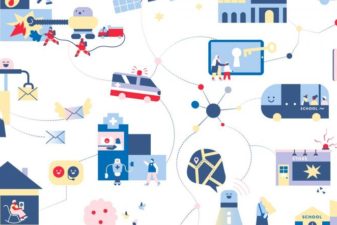 Six research projects will be awarded a total of EUR 7.4 million under the Research and Innovation Programme on Digitalisation of the Public Sector. The research projects are targeted towards digital solutions for the public sector and will be conducted in collaboration between Nordic, Baltic and British researchers.
The Nordic programme programme on digitalisation of the public sector opened a call for proposals during autumn 2019. In total, 75 applications were submitted and assessed. Swedish researchers were successful and are represented in five of the six projects that are now granted funding.
The programme is a collaboration between NordForsk, the Swedish Research Council for Health, Working Life and Welfare (Forte), Innovation Fund Denmark, the Research Council of Norway, the Academy of Finland, the Estonian Research Council, the Latvian Ministry of Education and Science, and the Economic and Social Research Council, which is part of UK Research and Innovation.
"I am convinced that this collaboration will enhance the digital solutions to be developed for use in the public sector. I also believe that the resulting digital solutions will reach a larger audience and be more widely applied than if these were purely Nordic projects", says Arne Flåøyen, director of NordForsk.
The funded research projects
Nordic eHealth for Patients: Benchmarking and Developing for the Future
Project Leader: Maria Hägglund, Uppsala University
Read more about the project "Nordic eHealth for Patients"
Infrastructures for partially digital citizens: Supporting informal welfare work in the digitized state
Project Leader: Brit Ross Winthereik, IT University of Copenhagen
Read more about the project "Infrastructures for partially digital citizens"
Digitalisation of livestock data to improve veterinary public health
Project Leader: Jessica Enrigh, University of Glasgow
Read more about the project "Digitalisation of livestock data to improve veterinary public health"
Critical Understanding of Predictive Policing
Project Leader: Vasileios Galis, IT University of Copenhagen
Read more about the project "Critical Understanding of Predictive Policing"
Collective Intelligence through Digital Tools
Project Leader: Mikko Rask, University of Helsinki
Read more about the project "Collective Intelligence through Digital Tools"
Civic Agency in Public E-service Innovation
Project Leader: Jörn Christiansson, IT University of Copenhagen
Read more about the project "Civic Agency in Public E-service Innovation"