How Forte's operations are affected by the pandemic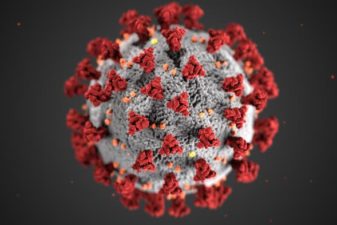 Like other organisations, Forte is affected by the current outbreak of the novel coronavirus. We are monitoring developments closely and adapt our work to the current circumstances. Forte's ambition is that all 2020 calls for proposals will be carried out as planned.
We understand that many questions arise due to the current circumstances. Our staff is working intensively to continue carrying out our mission and maintaining the same high level of quality of our decisions.
The information on this page will be updated regularly based on any changes affecting Forte's operations.
Extended deadline for applications in the annual open call
Due to the current corona crisis, Forte has decided to extend the deadline for applications within step 2 of the annual open call 2020 with an additional month. The new deadline is 11 June 2020.
Annual open call for proposals 2020 – step 2 »
Assessment within our calls continues
The work regarding Forte's current calls for proposals is ongoing. The review panels are assessing applications through a digital process where we maintain the same level of quality and the same regard for conflicts of interest. We aim to make all grant decisions according to the original time plans. Information about the decision dates for each call can be found on the page "Grant decisions". You will be informed via email in case of any changes regarding a call in which you have applied.
Extension of the project duration
If you have an ongoing grant from Forte, you are expected to carry out your project within the original timeframe. However, there are circumstances when it is possible to extend the availability period of the grant. If an extension is needed, you make a request in Prisma according to Forte's normal procedures. However, you should not do this until the extent of the delay is known.
Request an extension of the project duration »
Reporting
Researchers and economists that are responsible for the reporting of ongoing grants are expected to submit the required reports within the original timeframe. If any obstacles arise, please contact us at forte@forte.se, or contact the person at Forte that is responsible for the call in which your grant was awarded.
Planned calls for proposals
Forte's ambition is that all 2020 calls for proposals are to be carried out as planned. For up-to-date information about our calls, we recommend you to visit Forte.se regularly.
Upcoming calls for propopals »
Publications and seminars
Forte's work with knowledge reviews and other publications continues as planned. We also continue the planning and preparations for other activities. Any seminars will be webcasted as long as the current recommendations regarding the pandemic remain. Upcoming activities are announced on Forte.se.