Forte strengthens research on ageing and health with SEK 30 million for 2017-2019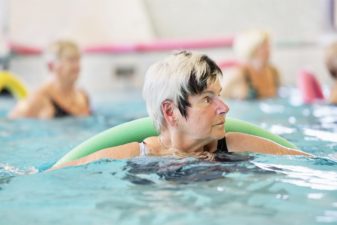 "With an ageing population, our health care system and social services are facing great challenges. We therefore see a huge need for more research in this field", says Cecilia Odelstierna, Senior Research Officer at Forte, as Forte's board has decided to grant 6 research projects with funding amounting to SEK 30 million for 2017 through 2019.
Forte has a specific mandate to fund research in ageing and health. In April Forte opened a call for proposals for three-year project grants. 113 applications were assessed and 6 of these have now been granted funding by Forte's board.
The call for proposals had the following themes:
Research to promote women's and men's active and healthy ageing

Research about the organisation and structure of our elderly care

Research about innovative use of new technology in elderly people's everyday lives and the development of new methods

Research about preventive methods concerning mental health among the elderly

Research about health care for the elderly with complex needs
In the call for proposals, Forte stressed the importance of interacting with relevant target groups, such as relatives, staff and government officials.
"Involving target groups will facilitate implementation of the research results down the line. This is a way of ensuring that the research really makes a difference on ground level", says Cecilia Odelstierna.
A list of all approved applications can be found here, and on the page Grant decisions.