Upcoming call: Forte and the Swedish Research Council invest SEK 180 million in Health Care Science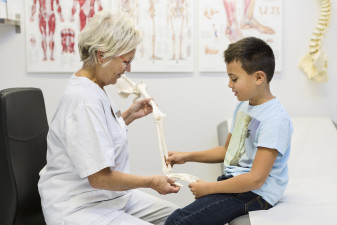 Forte and the Swedish Research Council will jointly announce programme grants in the field of Health Care Science, amounting to SEK 180 million. The purpose of the initiative is to strengthen the long-term development of the field and to support and expand research environments.
There is a need to improve the interdisciplinary base of Health care Science, and to strengthen its connection to the needs of the healthcare and social care sectors. This also includes the utilization of research, innovative applied research collaboration, as well as collaboration between users, academia and professionals within health and social care.
Budget framework and grant amount
For this call for proposals, Forte and the Swedish Research Council have jointly allocated SEK 180 million over six years. Grants are awarded for three years, with the possibility of a three-year extension (2018–2023). The grants amount to SEK 3-5 million per year.
Focus areas
The primary aim of this call for proposals is to generate knowledge which can contribute to the improvement of the care for patients and users.
Areas of particular interest are:
Development of innovative treatment methods and/or processes related to healthcare (prevention, care, rehabilitation)
E-health (new technology to enable and promote self-management of health-related conditions)
Co-creation of knowledge between researchers, users/relatives and professionals in health and social care.
Who can apply?
Programme grants will only be given to established research groups. Single researchers or not fully organised research groups are therefore discouraged from applying. Since one purpose of the programme grants is to strengthen the long-term development of the area, the inclusion of junior researchers in the group is considered positive.
Call for proposals between 15 March and 23 May
The call for proposals will be published on 15 March 2018 at Forte.se, and will close on 23 May 2018. More information about the call for proposals and full instructions for your application will be published when the call opens.