428 million SEK to strengthen high-priority research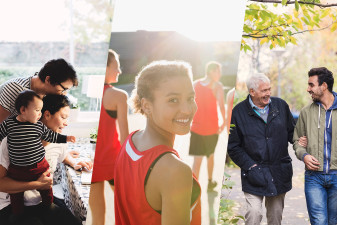 428 million SEK, 23 research programmes and five strategic research areas. During the autumn, applications in Forte's 2016 call for programme grants were assessed by five international expert panels. Last week, Forte's board made the final funding decisions.
Long-term accumulation of skills and knowledge
An important goal of Forte is to contribute to strong research environments in the areas of health, working life and welfare. The 2016 call for programme grants is a strategic investment that will strengthen research in a number of priority areas. Forte's board has now decided on programme grants (3 + 3 years) in the following areas:
Transformations and Challenges concerning Working Life and Labour Market
Alcohol, narcotics, doping, tobacco and gambling (ANDTG)
Equal living conditions
Migration and integration
Ageing, Demography and Health
"Forte has, over the years, worked to build strong and sustainable research in various ways. With this investment in six-year programme grants, a number of groups now have the opportunity to continue building up research in areas prioritized by Forte, which respond to major societal challenges. We are convinced that the programmes that received funding will provide valuable contributions to the development of knowledge and skills in these areas", says Peter Allebeck, Secretary General of Forte.
High quality applications
In the call for proposals it was stressed that Forte works to increase the relevance and utilisation of research. Therefore, programmes were required to be planned in collaboration with organisations and representatives of relevant businesses, government agencies, users and other stakeholders – a requirement that was largely fulfilled in the applications received.
"The call for proposals and preparation work shows that Sweden has many strong groups operating in these areas. The expert panels have expressed themselves very positively about the scientific quality demonstrated in the applications", says Inger Jonsson, Senior Research Officer at Forte and responsible for the 2016 call for programme grant proposals.
Received and granted applications by research area
A total of 103 applications were judged by five review panels of international experts and Swedish community representatives. Of these, 23 were awarded programme grants, a grant rate of 22 per cent.
In the research area "Ageing, Demography and Health", six grants were awarded 3 million SEK per year. The increased contribution was made in light of Forte's special allocation for research on ageing. An increased contribution was also made possible in the research area "Transformations and Challenges concerning Working Life and Labour Market", with six applications granted 3 million SEK per year.
In the research areas "Alcohol, narcotics, doping, tobacco and gambling" and "Migration and integration", four applications each were granted. Three applications were granted in the research area "Equal living conditions".
Funding to researchers at 10 institutions
Applications were received from 21 different universities and research institutions, 10 of which were granted at least one programme grant. The most programme grants were received by researchers at the Karolinska Institute (6), Stockholm University (6), University of Gothenburg (3) and Umeå University (2).
A list of all approved applications can be found here and on the page Grant decisions.