SEK 302 million for research in health, working life and welfare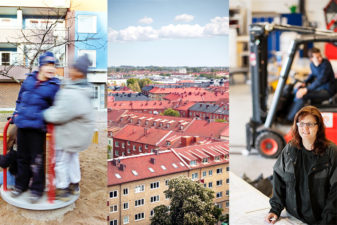 Forte's board has granted SEK 302 million in research funding to 89 research projects in health, working life and welfare. As many as 18 of these are junior researcher grants, which is an all-time high.
This year Forte received a total of 1247 applications in the annual open call for proposals in the fields of health, working life and welfare. This is an increase compared to last year's 1158.
"There is a huge demand for research within our fields and therefore we are pleased to see more applicants in the open call this year", says Cecilia Beskow, head of the Research and Evaluation department at Forte.
"We are thrilled to be able to grant 89 projects with funding amounting to SEK 302 million. Through new research and knowledge our society can develop better methods to solve the many challenges we are facing. We therefore look forward to following these projects and sharing their results".
Out of the 89 projects that will receive funding, 32 will be led by men and 57 by women. This ratio corresponds to that of the applicants as a whole.
Among the funded projects, 18 are junior researcher grants. This group will receive a total of SEK 71.7 million over four years.
"We are happy to see the increasing interest for our research fields among young researchers and that we are able to fund as many as 18 junior researchers this year. It is a considerable increase to previous years", says Cecilia Beskow.
Out of the 18 junior researcher grants, 12 are given to women and 6 to men.
In addition to the research project grants and junior researcher grants, the board approved 12 applications for postdoc grants.
Forte's annual call for proposals within health, working life and welfare is an open call that is announced in December every year.
A list of all approved applications can be found here, and on the page Grant decisions.