Forte Talks 2016
–

Nacka Strandsmässan, Stockholm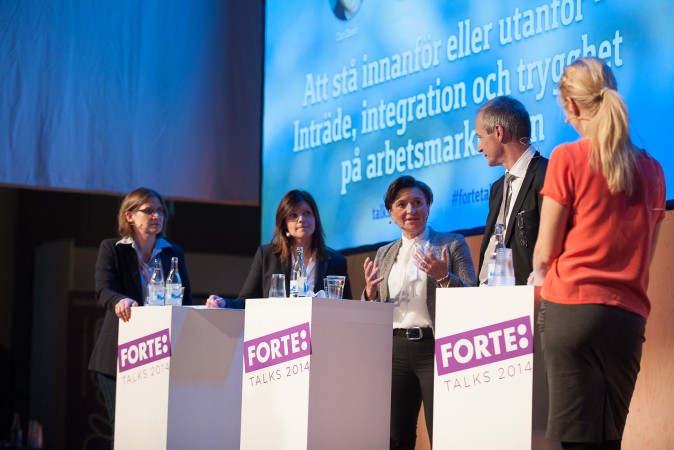 Good and equal health, inclusive and sustainable working life and strong and constantly improving welfare are associated with core values of Swedish society. Yet we see large, and sometimes growing, disparities between social groups and increasing inequality.
What is required for Sweden to become more equal? What benefits and opportunities would a more equal Sweden enjoy? These are some of the questions that will be raised when prominent international and Swedish researchers, policymakers and stakeholders within the health, labour and welfare fields gather the 8th and 9th of March 2016 to discuss the opportunities and benefits of a more equal Sweden.
Today many of us can look forward to a healthier and longer life with plenty of opportunities to influence the direction of our own lives. At the same time gaps between groups are increasing based on factors such as upbringing, educational opportunities, integration, employment, health and care. This is a worrying development that may lead to major social and economic consequences for both society and for individuals.
What are the global trends in terms of inequality and how does the Swedish experience fit in to global developments?
Research has a key role for understanding and reducing differences and mitigating societal tensions, through contributing new knowledge and (re)formulating problems. However, in order to achieve real change cooperation between researchers, policy-makers and stakeholders is crucial. That is why we started Forte Talks, Sweden's prime arena for knowledge transition between researchers, policy-makers and stakeholders in health, working life and welfare.
Please note that keynotes and panel discussions that is held in Swedish will have an english interpreter.