Increasing mental illness on its way to being explained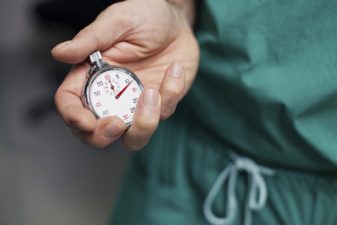 Although stress-related sick leave continues to increase, we know little about why more and more people are getting sick from stress. However, a group of researchers at the Stress Research Institute are tracking down the answers. The aim is to identify what needs to be developed in our workplaces to reduce the rates of sick leave.
Over the past seven years, sick leave has increased dramatically in Sweden – between 2010 and 2015, the number of new cases of sick leave increased by 98,000. In particular, psychiatric diagnoses increased. In the majority of the increasing cases, it was women who had received the diagnoses and the majority of them were stress-related.
What this large increase is due to is still unclear. Therefore, researchers at the Stress Research Institute will now investigate what may be behind the increasing rate of sick leave – and why such a large proportion of all people with mental health problems are women.
"The largest increase in psychiatric diagnoses can be seen within the sectors of school, health care and other care. We also want to investigate whether deteriorating working conditions have also affected other female-dominated sectors", says Anna Nyberg, researcher at the Stress Research Institute.
Why are the healthcare and school sectors so vulnerable?
"A contributing factor is most likely the budgetary cuts and major organisational changes that have been made in the public sector since the 1990s. But there are also other factors that come into play", she states.
Through data from SLOSH, longitudinal surveys among the working population, researchers will investigate whether sick leave rates in recent years can be explained by organisational factors and by the psychosocial working environment that has in many places deteriorated in female-dominated organisations.
"What we are looking at is female-coded and male-coded organisations – not specifically women and men. In previous studies, it has been found that men in female-dominated organisations have the same sick leave rates as women. The fact that more women are affected is most likely due to the fact that many more women work in these sectors. At the same time, women have more stressors outside of work that can impact, such as care for children and older family members", says Anna Nyberg.
Organisational stressors that are likely to contribute to the harmful stress levels include, among other things, staffing cuts and employee scheduling. It is also about organisational justice – about how leadership and decision-making is carried out. Another important variable is the balance between performance and reward.
"One can expect that organisational factors will affect the psychosocial working environment. For example, scarce resources and organisational changes contribute to an increase in the demands of each individual employee. If fewer employees are required to perform the same amount of work as before, the pressure increases", says Anna Nyberg.
She continues, "We know quite a lot about working environments, but we know less about how to create a good working environment. We hope we will be able to identify what needs to be developed on the organisational side to reduce sick leave".
Why is the working environment so inferior when women make up the majority?
"There are hypotheses within gender theory that a male gender-mark yields a higher status, while the status is lower in organisations that are female gender-marked. Some studies show that you are better off if you work for technical services, for example, than if you work in health care or social services at the same municipality", says Anna Nyberg, adding: "At the same time, it is not certain that this pattern is true for the entire labour market".
Earlier data collections in the study show that depression among women does not differ between professions with different proportions of women and men. However, the gender composition of the profession seems to play some role among men suffering from depression.
Thus, a woman in a typical female-dominated occupation does not seem to be at greater risk of depressive symptoms than a woman in a typical male-dominated or gender-integrated profession. However, the results are preliminary so far. Now we will move the research forward and look more closely at health care and care services.
How did you become interested in the impact of the working environment?
"Already when I was completing my psychology degree and was looking at working life issues, the interest was there. I want to be a part of creating good conditions for preventing poor health. Working life is an exciting area with many positive dimensions – we need to work to feel good. But there is also a great risk for stress that we need to learn more about in order to prevent mental health problems".
Text: Linnea Bolter