COFAS – A unique programme for internationalisation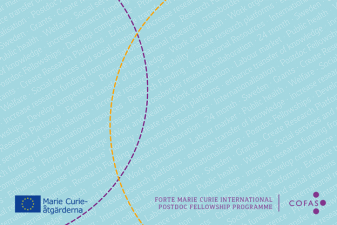 International Postdoctoral Fellowship Programme (COFAS) is a postdoc programme that creates opportunities for collaboration and exchange of knowledge between countries. The programme makes it easier for researchers to work abroad, by providing financial support for work in other countries.
Creates opportunities for collaboration and knowledge exchange
COFAS is a programme for postdoctoral researchers, that aims to contribute to increased internationalization and researcher mobility. It is run by Forte and supported by Marie Curie Actions within the EU Framework Programme, Horizon 2020. Our goal is that COFAS will promote the international researcher mobility and research cooperation within the health, working life and welfare areas. COFAS also provides a unique opportunity for professional development of individual researchers.
For ingoing and outgoing researchers
We offer two types of grants within COFAS:
Forte Outgoing International Postdoc (FOIP) – for outgoing researchers
Gives researchers within Fortes areas of responsibility the possibility to spend time at a foreign research institution to develop competence and build cross-border research collaboration.
Forte Incoming International Postdoc (FIIP) – for ingoing researchers
Gives researchers in countries other than Sweden the opportunity to exchange knowledge and competence with the Swedish research society within Fortes areas of responsibility.
Application
Grants are applied for when calls for proposals are announced on Forte's web. Applications are processed in a two-step process by an international review panel. The selection is primarily based on the research merits of the applicant but also on the applicant's research plan.
At present we have no future calls planned within COFAS. Visit our website to stay updated on any changes.
Read more about research projects that has previously been funded through COFAS: