COFAS – A unique programme for internationalisation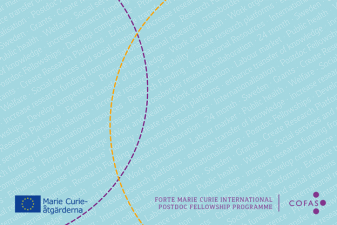 International Postdoctoral Fellowship Programme (COFAS) was a postdoc programme that ran 2009-2018, aimed at creating opportunities for collaboration and exchange of knowledge between countries.
COFAS was a programme for postdoctoral researchers, aimed at contributing to increased internationalisation and researcher mobility. It was run by Forte in 2009-2018, supported by Marie Curie Actions within the EU Framework Programme, Horizon 2020. The goal of COFAS was to promote the international researcher mobility and research cooperation within the health, working life and welfare areas. COFAS also provided a unique opportunity for professional development of individual researchers.
Awarded COFAS Fellows
About 60 researchers have been awarded through the COFAS programme. Here you will find information about fellows awarded through calls 1 to 3 in COFAS 2.
Forte Outgoing International Postdoc fellowships (FOIP)
La Trobe University, Australia

Susanne Rautiainen Lagerström

Division of Preventive Medicine, Brigham and Women's Hospital and Harvard Medical School, USA

University of Southern Denmark, Denmark

University of California, USA

University of Cambridge, UK

The Research Institute of Industrial Economics

University of Missouri, USA

University of Chicago, USA

University of St Andrews, UK

Kisumu Medical Education Trust KMIT, Kenya

Harvard T.H Chan School of Public Health, USA

Cecilia Nakeva von Mentzer

Cincinnati Children's Medical Hospital, USA

European University Institute, Italy
Forte Incoming International Postdoc fellowships (FIIP)
Tilburg University, the Netherlands

University of Twente, the Netherlands

KTH Royal Institute of Technology

University of Newcastle, Australia